Flutter is climbing the charts in the mobile app development world. Flutter is leading the way and is quite a in demand these days for its cross-platform support, hot reload feature (allows app developers to see the changes they've made in real-time), minimal code, consistent and interactive UI, and native performance for making stunning apps. The benefits of flutter framework are worth opting for mobile app development
Flutter has over 109,600 stars on GitHub, the most popular database of repositories, beating out React Native in January 2021. According to the report, Flutter was used by 42% of application developers. Approximately one-third of mobile developers adopt cross-platform technologies or frameworks, while the remainder relies on native tools.
No doubt, flutter app development is becoming the talk of the town for its potentially strong advantages over other platforms. Moreover, a pixel-perfect experience on iOs and Android is quite promising with a wide variety of widgets and simple customization. Sounds like a treat for the eyes.
Undoubtedly, flutter is gaining massive popularity among developers and big brands out there. Flutter, an open-source SDK, created by Google, a big tech giant, is a sought-after framework leveraging frictionless mobile app development process.
Why Businesses are Choosing Flutter App Development?
Flutter has brought fantastic ideas to life for many brands. There are numerous reasons why flutter is the preferred tool kit for enterprises and app developers. The foremost reason is flutter makes hybrid app developments much simpler and secure. It paves way for high ROI and minimizes development expenses for IT companies. It adheres to the "write the code once, run it on any platform." method, which eradicates the managers' need to hire multiple mobile app developers.
Furthermore, flutter supports swift time to market (TTM). Effective and timely product marketing is at the heart of business success. Flutter can bring commercial apps to market in half the time that developers take. It enables you to add more features and functionalities in small investments. Flutter is the best fit for Minimum Viable Products (MVP) and Proof of Concept (PoC). It allows you to make aesthetic apps for end-users. You can save huge bucks with a small team and reduced development time.
Other numerous reasons why flutter tops the wishlist of most brands are:
Personalized widgets for making visually appealing apps

Advanced analytics at hand with smooth transitions

Strong community support reduces the risk of integration

Easy maintenance

Phenomenal performance
Without further ado, let's take a look at modern, trending apps that are built with flutter. We have jotted down our top picks to give you a holistic view of the mobile app market.
Top Apps made with Flutter Framework
Reflectly (Health & Fitness)
Reflectly, an AI-powered health and fitness app, built using Flutter, is an award-winning app for its elegant design. It has gone viral on social media for its excellent user interface design and user experience. After all, your app should joyfully resonate with your audience's needs and leave a lasting impression on their minds.
This mindfulness app allows you to pen down your emotions and feelings, a personal journal that caters to your mental health with a pleasant look, eye-catching features, and easy navigation. Managing stress is quite comfy with your own mobile phone. So what it does is, the app asks you some questions and on the basis of your answers, it gives you some actionable insights on your habits, stress levels, and thought patterns.
Reflectly was among the first Flutter apps to gain widespread vogue. With the flawless flutter integration with Machine Learning and the NLP technology that the app employs, the Reflectly team made a great choice to build their app with this popular UI kit. The program works flawlessly on both Android and iOS, and its features have dazzled a large number of users.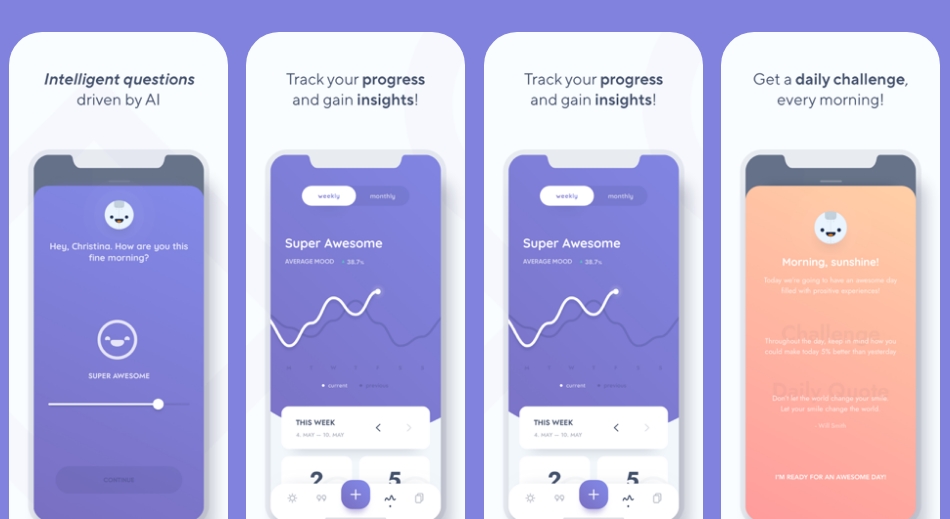 Xianyu, developed by Ali Baba, is a preloved/used products go-to e-commerce mobiel app for shopaholics. The team felt the need to develop a mobile app for their loyal customers who are glued to their cellphones. Or most likely prefer to buy second hand items from an app rather than opening a web app for purchasing an item of their choice.
Flutter fulfilled their criteria to create a user-friendly and intuitive application that is easy to use for developers and offers brilliant design and development. World's biggest e-commerce, with a huge client base, alongside generating high web traffic, obviously, cannot afford a single glitch, so their concern regarding app performance was quite valid.
Flutter was a complete package for handling huge, real-time transactions across numerous platforms. Flutter does not put a cap on the number of users visiting a site unlike React Native, which cannot handle huge web traffic efficiently.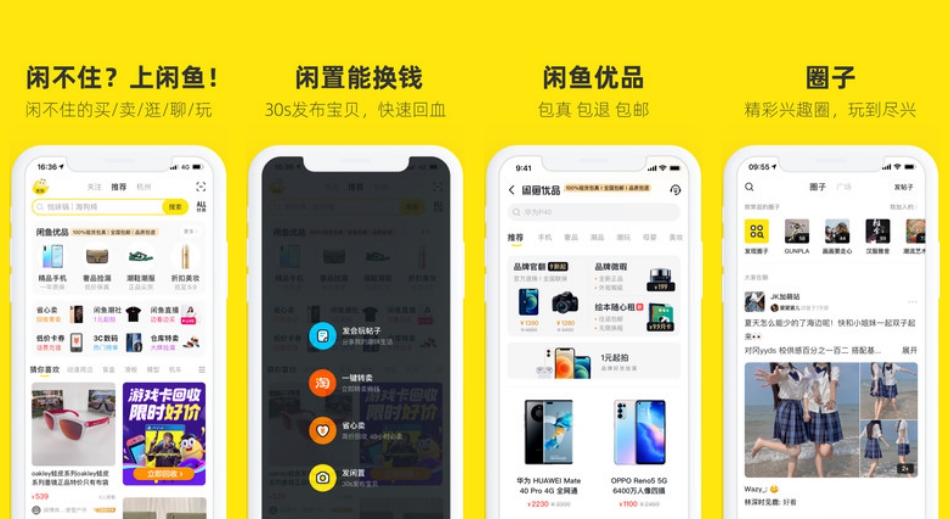 Insight Timer (Mental Health & Well Being)
As the name indicates, the app is designed for people to focus on guided meditations. If someone is struggling with sleep, anxiety, or stress disorder, this app comes in handy. Soothing music to calm your nerves after a long, hectic workday is a treat for your soul. Flutter gives you an edge in developing complex features and facilitates developers in quickly adapting to the framework.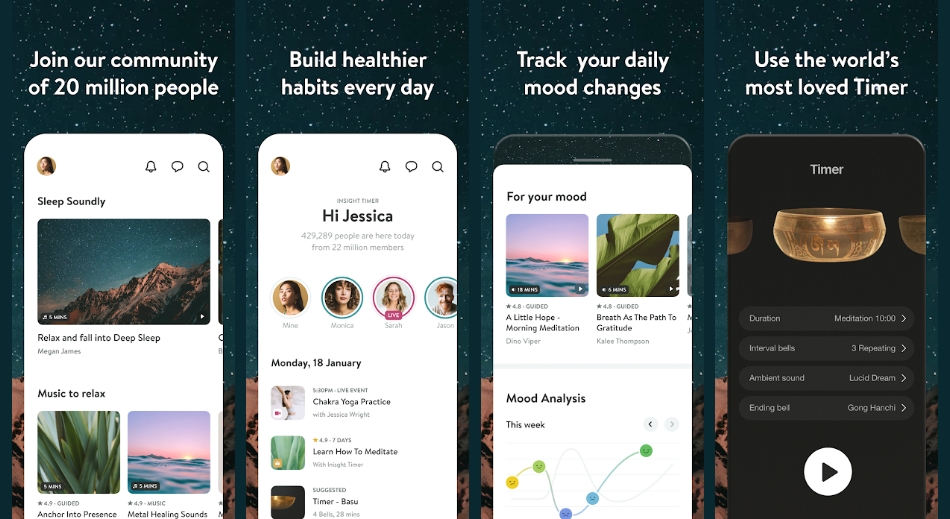 Hookle, created with flutter, is a social media assistant in your pocket. It helps you schedule and publish your posts automatically on Instagram, Facebook, Twitter, and LinkedIn. You can manage all your social media profiles in one place.
It takes away the hassle of updating content on social media apps separately, it helps you reach your target audience in an easy way. It allows you to make a content calendar, plan the strategy of your post, schedule the time to post relevant content, publish content in a single click, stay abreast with helpful reminders, and monitor your overall performance on each channel.
You can track your organic leads and analyze impressions, reach, and engagement on each post through Hookle.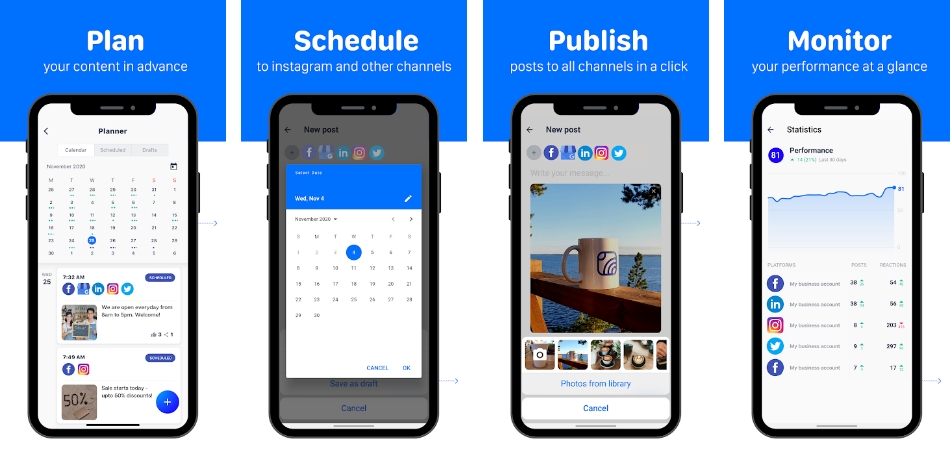 To bring Broadway musical fans closer to the famous musical nights, Hamilton chose to create their own app utilizing the Flutter technology. The Flutter app provides users with videos, news, tour schedules, and the option to buy Broadway musical items.
Users can also participate in new Hamilton lotteries and contests. They will be notified about the new events happening in their vicinity. To develop the app faster for various platforms, Hamilton selected Flutter over native apps for Android and iOS.
The Hamilton app also has advanced features such as Karaoke, which allows users to jam on their favorite songs while using the app. Hamilton has produced an amazing experience for its consumers by using Flutter. Music lovers feel at ease with hamilton in keeping up with the music world.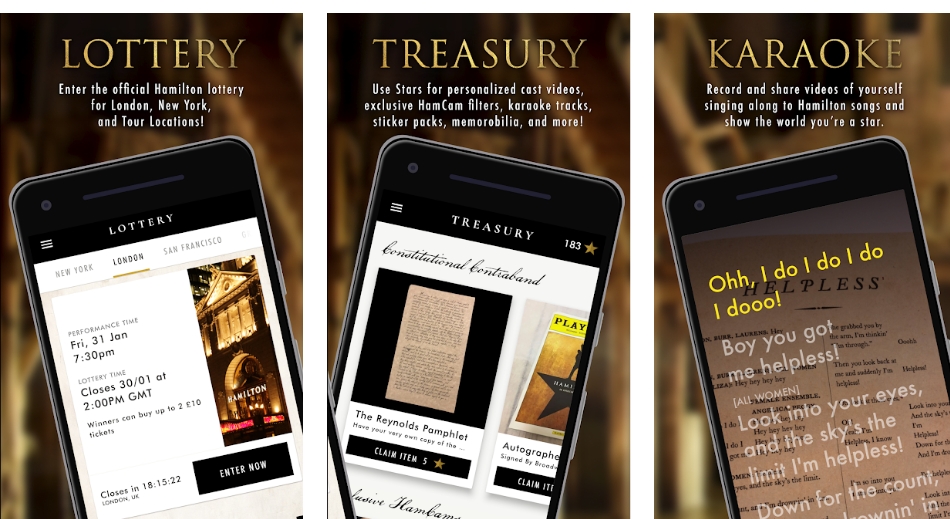 Google Ads (Advertisement)
You come across this feature almost on a daily basis while browsing on the internet. Its algorithm suggests ads based on your search history and shows relevant ads to invite you towards impulsive buying. People who are professionally pursuing careers in SEO and sem are well versed with google ads platform. It's not rocket science for them. Google used flutter to create Google ads mobile app.
As the technology's owner, Google was able to tap into Flutter's potential, resulting in a very effective marketing tool. Users can track campaigns, manage ads, gain insights, and receive real-time alerts on mobile devices. Though Google does own a web app for Google ads, the mobile version is convenient for on-the-go consumers. If you take a glance at the Google ads app, you will notice the intricate details, clearly and beautifully illustrated in its design.
Google utilized its own design technology for Android as well as standard iOS components to replicate the feel and look of native. To summarise, Google Ads mobile app is excellent in terms of both design and speed, and it is one of Flutter's featured apps on its website.
After going through numerous examples of flutter apps, how about giving flutter a try? Apart from the above-mentioned apps already built-in Flutter, the list is never-ending, including The New York Times, Birch Finance, eBay motors, MyBMW, etc. It is an excellent software to create an app of any size, category, scale, content, or idea.
If you or your team is searching for a competitive cross-platform framework that ensures a seamless mobile app development process, we would recommend you go with flutter, without a second guess, it should be your best bet for app development.
Let's get started with your next project. Contact Us.