Top-Grade Features of Grocery Delivery App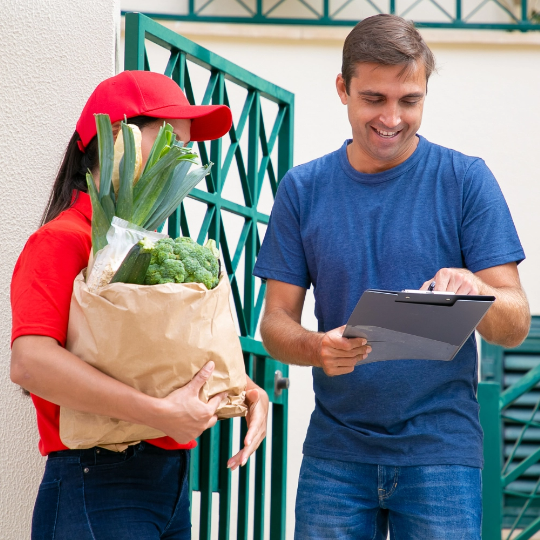 Top-Grade Features of Grocery Delivery App

A robust and versatile backend system capable of handling huge volumes of data.

Real-time tracking system to keep track of ongoing orders, deliveries, etc.

Multiple payment options such as Card payments, Cash on Delivery, etc.

Advanced search option for better customer experience.

Ratings and reviews section so that customers can share their experiences.

Social media integration for enhanced outreach capabilities.
Ready to Create Your Q-Commerce Grocery Delivery App?
Let's Get Started!

We at CodesOrbit help you kickstart your grocery business or drive your existing business online with our mobile apps and digital solutions. We have developed powerful delivery apps for various enterprises to help them manage orders efficiently, increase their reach, and operate real-time tracking to ensure successful delivery at the customer's doorstep.
We develop grocery delivery app solutions that help grocery store owners grow their business and succeed. We do this by providing advanced features that make managing your customers, products, and orders easier than ever before.
CodesOrbit can help you give your business what it needs most—the ability to stand out in a competitive market.
Ready to Create Your Q-Commerce Grocery Delivery App?
Let's Get Started!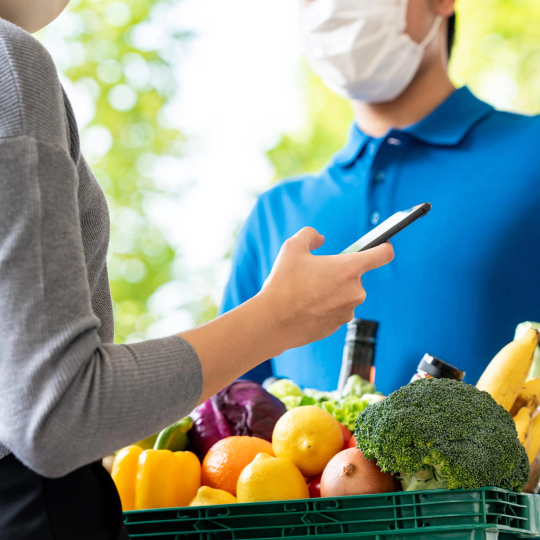 Build a Grocery App to Deliver Fresh Food on Demand

Start your very own grocery-delivering business with our ready-made app solutions.
Why Go With CodesOrbit for Grocery Delivery
App Development
Get your solution at throw away prices. All our applications come with lates, inbuilt features.
We can help you solve technical issues related to the app. Our support is available 24/7.
Customize the application by tailoring it to your specific needs.
Separate mobile apps are available for customers and service providers and a web panel for administrators.
Create a cozy user experience and a name for your own brand with a logo.
Keep track of all system resources with a single admin panel.
We Build Fully-Featured Apps For Online Grocery Stores
Our app developers create a fully-featured software similar to Instacart for grocery delivery to meet your company needs and business growth.

Time to digitize your brick-and-mortar store and win the hearts of your customers with faster deliveries on a single tap.Our on-demand grocery delivery app helps you generate more sales by increasing your customer base.

To get an edge on the competition, try launching an app like Instacart that lists multiple grocery stores. Our grocery app development services enable you to access menus from several supermarkets and local shops, and boost your profits.

Our grocery app offers a streamlined way for grocery chains to manage orders, sales, and operations through a single intuitive dashboard.With a single app, you can update your items, automate orders and manage deliveries.
Features of Our On-Demand Food Delivery App
Hop on the food delivery bandwagon along with your competitors and partner with the best app development company.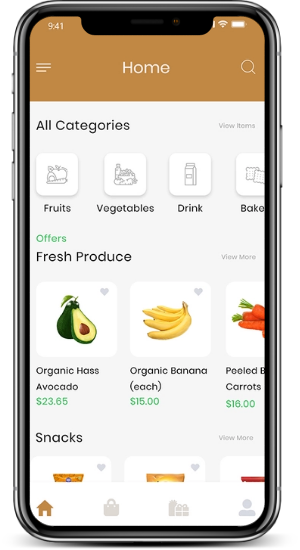 The grocery app has a user interface that enables customers to quickly search stores, browse and add items to their shopping list.
User Profile: Social media users can quickly sign up for the customer app by using their social media credentials.
Push Notifications: Customer service representatives will keep you posted on the status of your order, from the time you place it to its final delivery.
Order Tracking: Once an order is placed, customers can track their orders, until they arrive at their destination.
Multiple Payment Options: Customers can pay using any method they like through the app's multiple payment options.
Feedback and Reviews: Customers can rate their overall experience and provide feedback about the services and products they received.
Review Order History: The consumer app also has an order history feature, which allows reordering your favorite items.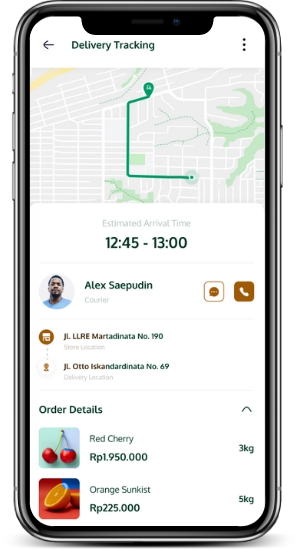 Riders use the on-demand app to accept orders, pick items from a grocery store and deliver them straight to customers' doors.The rider app has been designed to connect riders with grocery shoppers.
User Profile: Delivery agents can customize their profile on the app and update their information at any time.
Reminders & Alerts: Riders can receive quick reminders and updates by signing up for regular alerts.
E-Receipt (POD):After a delivery is completed, delivery agents can give customers an e-receipt of proof of delivery.
Geo-Location Tracking:The delivery rider can get to the customer easily and quickly by using navigation.
Availability Status: Delivery agents can set the current availability of their work (e.g., Available or Unavailable).
See Earnings: Delivery agents can keep abreast of their orders and earnings by using the delivery app.
The admin dashboard is an intuitive and efficient system that allows grocery store admins to control everything in their stores from one place. Our admin dashboard makes it easy for you to accept, reject, and manage orders, as well as view and control customer accounts.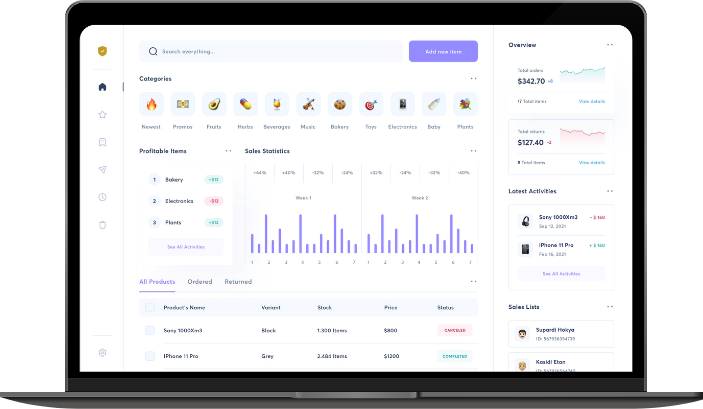 Order/Agents Management: Dashboards come in handy for admins to manage multiple agents and customers orders at the same time.
Customer Management: Admin can gain insights about customer's order booking decisions through the data shared on the dashboard.
Workflow Automation: Admin can automate the processes to ensure smooth operations via dashboard.
Push Notifications: Enable app owners to share new offers, promotions and discounts with customers and grocery stores.
Analytics & Reporting: Admins can grow business by generating reports and insights that enhance their experiences.
Payments: Admins can control more than just payments; they can also manage commissions and payouts.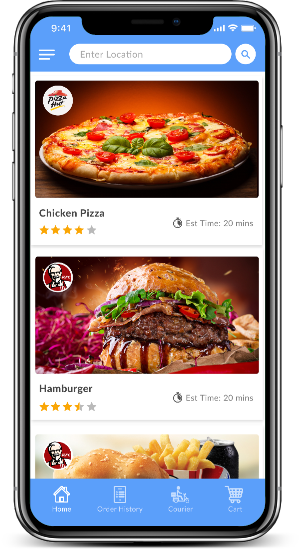 Customer Panel is designed for easily looking up local restaurants and their menus to choose where your customers would like to place an order for delivery.
Nearby Restaurants: Restaurant owners can register on the website to create a profile including their restaurant address and contact details, a complete menu with prices, and delivery options.
Restaurant Menu: Users may view menus from local restaurants, compare them, and choose which restaurant they prefer.
Push Notifications: Customers will receive notifications of order confirmations, cancellations and new offers, as well as discounts.
Discounted Coupons: The app allows customers to view and use discount coupons and codes.
In-App Payments: Users can pay for delivery through the food delivery app.
Reviews and Ratings: Customers can provide ratings, reviews, and feedback about service, price, and quality.
Social Media Sign In: Customers can share their experiences, food images and reviews on social media by connecting to the food delivery app.
Track Your Order: Customers can view the exact location of their food delivery and how much time it will take for their driver to reach them.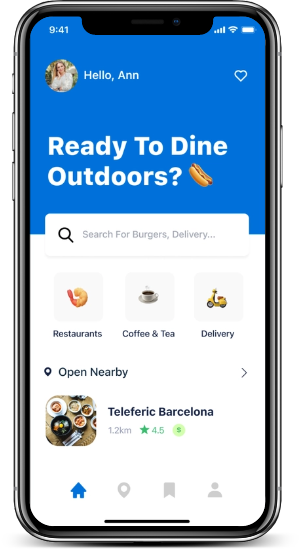 A restaurant partner app helps businesses to manage the food delivery orders. It also enables them to customize menu items and track inventory.
User Profile: Restaurant owners can register on the website to create a profile including their restaurant address and contact details, a complete menu with prices, and delivery options.
Menu Management: Restaurants can alter their menus as a result of customer feedback and food availability.
Order Management: Managing orders, keeping track of existing orders, and handling pickups and scheduled orders can be done by a restaurant's electronic order management system.
Real-Time Tracking of Rider: Restaurants can use the modern technology to track down real-time locations of drivers, providing the total delivery time and routes of deliveries.
Promotions and Discounts: Restaurants often create new discount deals and offers or customize the current ones to boost business.
Payment History: Restaurants can view all orders—including ongoing, dispatched, pickups, and scheduled ones—all at one place.
Push Notifications: Restaurants are informed about new orders, the status of received and shipped orders, and payment received online.
Staff Performance Monitoring: Restaurant owners can monitor and evaluate staff performance on a yearly basis.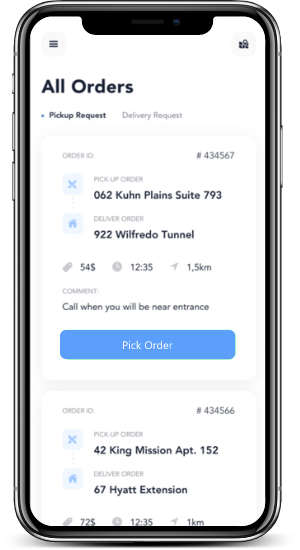 The Rider Application helps to accept or reject the restaurant delivery request as per the availability.
User Profile: A driver, after signing up, can set up their profile on the app.
Order Management: The app enables drivers to take orders and manage multiple deliveries.
Order History:The app allows riders to save information from all food orders and deliveries.
Real Time Tracking:Drivers can get route directions on maps and track customer locations in real time.
Real Time Requests: Drivers are notified of orders placed by customers on the app.
Availability Confirmation: A driver can choose when to go offline or set his availability during specified hours of the day.
Delivery Information: Delivery riders can access information on the locations of deliveries.
Payment History: Drivers can track and manage their payments using the app.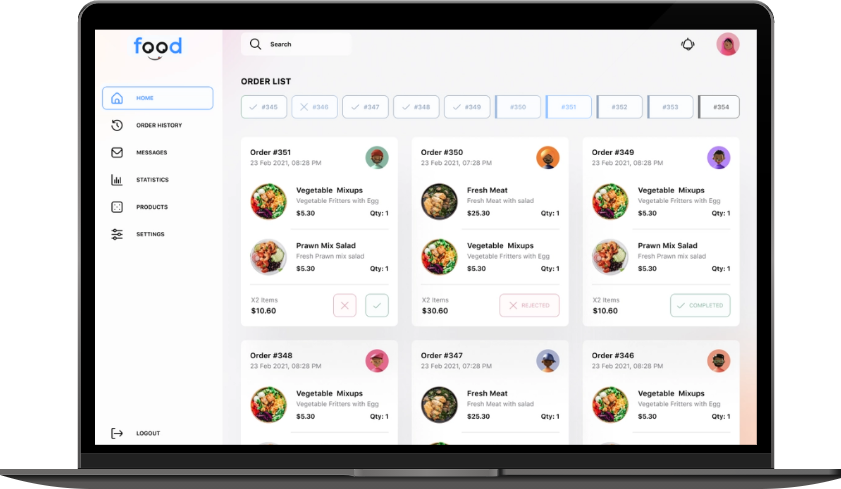 The admin panel is useful for restaurant owners to oversee the entire delivery process.
Customer Management: The dashboard includes details about customers, cuisines, restaurants customers prefer, and orders they place.
Restaurant Management: Manages the list of restaurants by adding, updating, and removing restaurants from the list.
Rider Management: It includes driver information such as their profile information, license and other details.
Payment & Commission Management: Restaurant owners can set payment and commission rates from the panel.
Menu and Timing: Restaurants can create different menus for different times on the admin panel.
Delivery Area Management: Restaurant owners can also track and manage all food deliveries.
Analyzing and Reporting: Keep track of reports and other information to identify growth and expansion opportunities.
Promo Codes: You can manage the promo codes to add in cash deliveries, offers, and discounts through this panel.
What Can You Do With Our On-Demand Grocery Delivery App?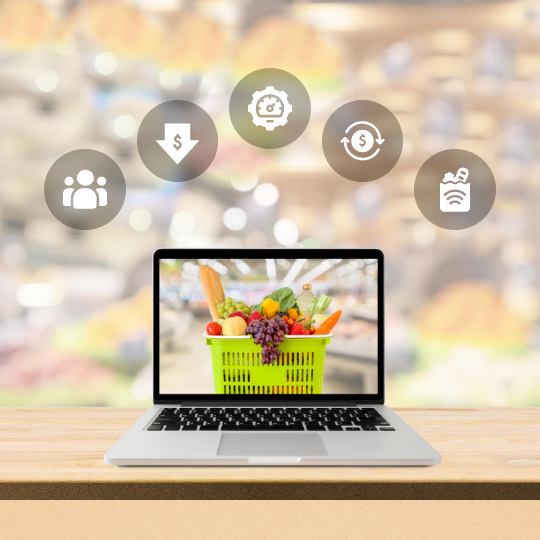 Build your Brand: We're here to help your business break down barriers and emerge as a brand people recognize and like. Come explore our on-demand app solutions and build your brand.

Optimization: Streamlined, effective operation allows you to manage your business more effectively. We make it possible for your business to operate at its peak efficiency.

Solid Customer Base: By delivering personalized shopping experiences to customers, you can easily build lasting relationships. With our software, we'll help you attract and retain potential customers.

Smart Management: Launch an app and automate your grocery delivery business processes. Our solutions make inventory management easy and efficient.

Maximum ROI: Bite into profits with our ready-made grocery app solution. Implementing our app in your grocery store will significantly accelerate your ROI in no time.

Reduce Overhead: With a feature-rich grocery app, you can save time, overhead costs and still run your business efficiently.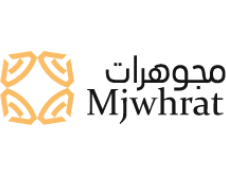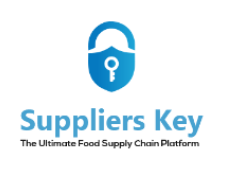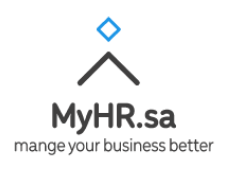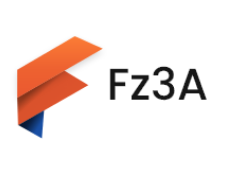 We Have
Created On-Demand Digital Products
For a Variety of Industries
We help industries leverage our on-demand services ranging from finance to healthcare. We have subject matter experts available across industries to understand your business.
We Have
Created On-Demand Digital Products
For a Variety of Industries
We help industries leverage our on-demand services ranging from finance to healthcare. We have subject matter experts available across industries to understand your business.
Let's Have a Meeting to Discuss your Next Big Project

We collaborate with our clients to provide scalable and effective solutions. Our development creates measurable ROI and we partner to bring ideas to life.
Inquire Now

Highly Responsive
Great experience working with CodesOrbit's Clover app developers. They were cooperative and very responsive. I would definitely work with them again
Bhuvan Sachdeva
Founder - RestoLabs, Uttar Pradesh, India

Exceptional performance under pressure
CodesOrbit helped me develop a highly complex app, "Blissiree." It's a mental health app, and I also wanted to rebrand it. To me, branding my app was similar to naming your baby. You put your heart and soul into it, and CodesOrbit helped me just like that. The team worked great under pressure as I rebranded the app near launch. Their round-the-clock support services helped me sort things out quickly and efficiently whenever I had any problems. Would I recommend CodesOrbit for developing your app? That's for sure
Terri Bowman
CEO & Director - Blissiree, Australia

Cutting-Edge Application
I have enjoyed working with CodesOrbit and plan to continue to do so. Their developers are technically competent and pleasant to deal with. Our app was new in the market, and a few issues needed urgent addressing. Fahad's team dealt with them expediently and productively. We ended up with what we believe is a cutting-edge app at an affordable price
John F. Groom
Founder at Groom Ventures

Their task documentation was impressive
CodesOrbit helped speed up the development of the project. Their documentation and workflow were effective
Ahmad Chayati
CEO at Exceeders UAE

Great Team
Fahad and his team were great. very responsive. hard working. Completed a complex iOS prototype involving phone numbers, contacts, and photos completed as requested
Sohrab
CEO at Vyng, California, USA

Team is a genius! these guy are amazing
The team is genius! these guys are amazing. We have worked with him for over 1 year now. Fahad and his team are brilliant, down-to-earth, easy to talk to, and creative. They are a valuable member of our team that works on complex projects. When it comes to building databases these guys are ahead of the curve
Bruce Wayne
CEO at armageddon world Atlanta, GA USA

Great Team
Codesorbit team was professional and easy to work with. They delivered a good product that met the requirements and followed the designs. The team worked hard to get it done on a tight timeline
Max Bailey
CEO at Spoonity Ottawa, Canada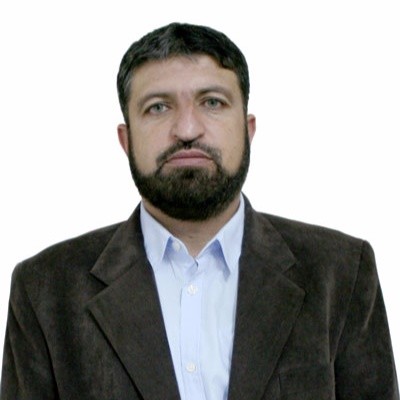 Adaptable To Changes
Thanks to team CodesOrbit, our project was completed on time. Aside from their effective communication practices, they were friendly and flexible to change. We loved working with them and how they stepped up to meet our needs every time
Nadeem
CTO - mjwhrat.com, Saudi Arabia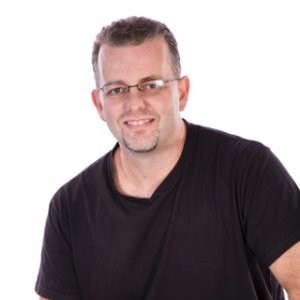 Their desire to assist on a technical and user experience level was invaluable
The project is still in development but the company acknowledges the CodeOrbits team's efforts and describes their contribution as significant to helping the process reach the end goal. The company is most impressed by the team's assistance on technical and UX levels
CTO, Neighbiz, South Africa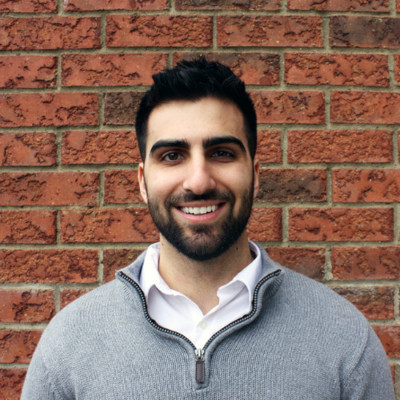 One-Stop Solution For All My Business Requirements
I've been working with CodesOrbit for over three(3) years. Every time their team has shown me nothing but honesty and hard work. They always step up to help solve even the most challenging problems. I'll always come back and do business with them. Thank you, team CodesOrbit
Callen Steward
CEO - Pixsle, Perrysburg, Ohio, United States

They kept providing ideas and solutions for my requirements until I was satisfied
Stakeholders are satisfied with the results of the engagement. The team's smooth workflow was a strength, especially their responsive answers to inquiries
SAMEH ALI SALEEM
CEO, Alhamoor Group, Abu Dhabi, UAE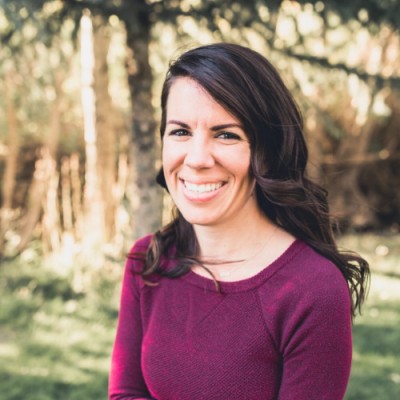 They are dedicated to being the best in their field and it shows
The app has received positive internal feedback as well as external feedback from beta testing. CodesOrbit communicates effectively to ensure a smooth workflow. The team is hard-working, knowledgeable, and easy to work with
Kiara Neilson
Manager at Skoped Industries, Utah, USA
Top Mobile App Development Company, Accredited By
At CodesOrbit we are well aware that the customer's world is constantly changing. Therefore, we continue to challenge ourselves to push the boundaries of development. What we assure is that the technology we use to develop your digital signature will not just meet the industry standards but, it might just go on to create a new benchmark.