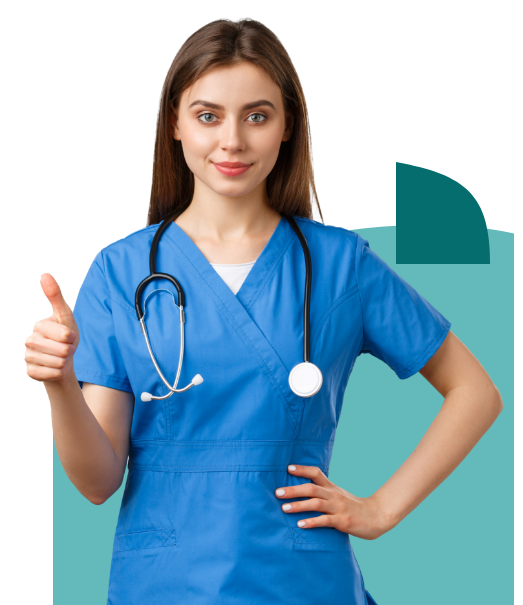 Studying medicine is challenging & even comes with certain expectations to work harder on average than most other students. From endless contact hours of working to creating lecture notes while searching for case studies, research papers, & articles, it can be formidable. Searching for relevant data is quite a challenging task and requires an adequate amount of effort & time. Students are always looking for platforms where they can find most of the data to complete their research in a limited time.
Utilizing reference applications and embracing technology is among the top ten ways to save time when studying. Because you can not deny the fact that:
"Time is your most precious gift because you only have a set amount of it." (Rick Warren)
Considering all these facts, our client came up with an idea to facilitate medical professionals, students, research associates, and other relevant persons to efficiently manage their time. He wanted to develop a reference application for offering case studies, research papers, and articles all on the same platform for Neurology and its subdomains. And that's where we came in!
A One-Stop Solution For Streamlined Research
Presenting you with "NeuroQur," an intuitive reference app designed to support interventional Neurologists. Our expert app developers build an app providing access to a vast collection of case studies, research papers, and articles to medical professionals, students, and researchers working in the field of Neurology. The platform streamlines the research process, saving time and reducing the risk of errors.
From intuitive dashboards for all users to analytics overviews for smooth administration, the app has various features that add value to the user's life. The app is available for web and mobile users, be it iOS or Android. We believe in embracing technology to make studying easier and more efficient for every student.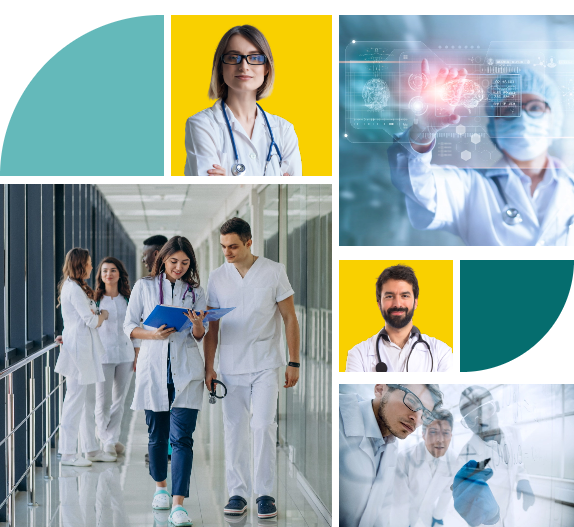 Making the Difference With Splendid Features Of NeuroQur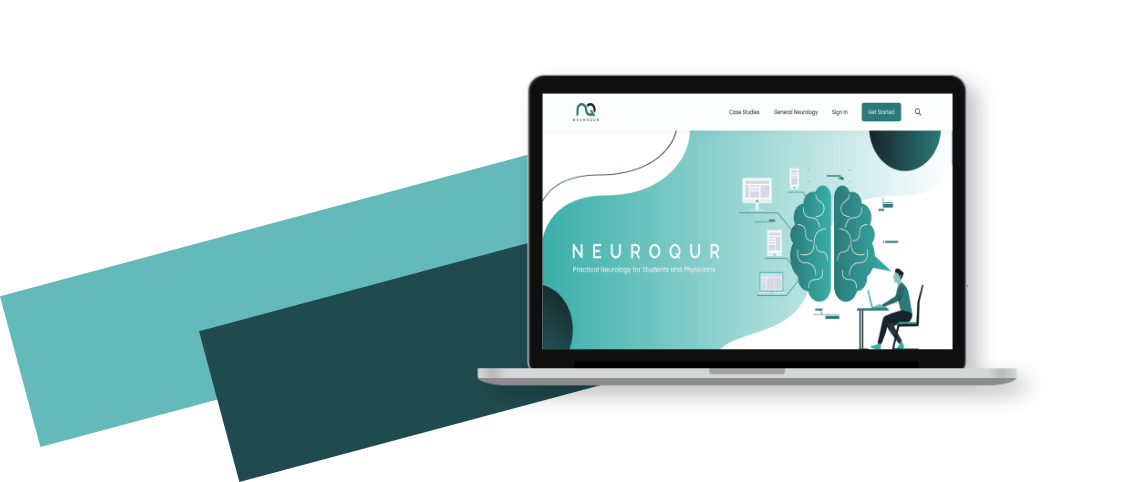 Key Traits Of Admin Panel: Offering Exclusive Control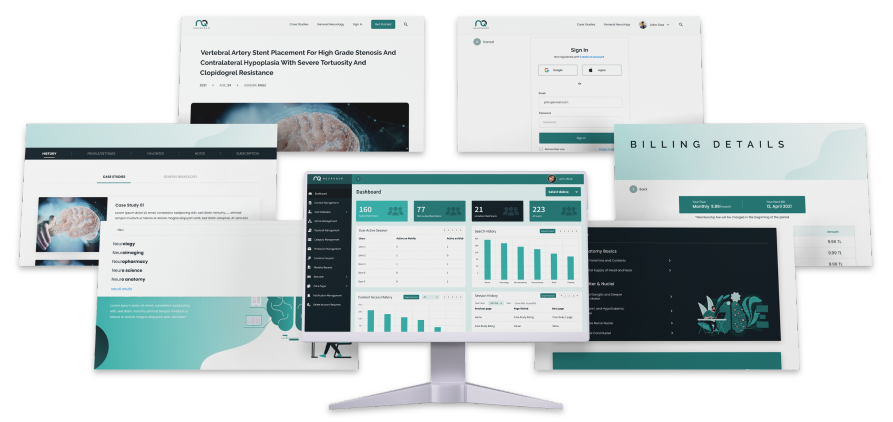 Admin dashboard offers users several features and helps streamline the management process. Whether it's about managing the content, users database, payments, or analyzing the monthly reports, the admin will have centralized control over the application. Following are the sterling features of the admin dashboard:
Brief Insight Into Analytics:
Go through the monthly reports to stay updated about the app & its content progress. Analytics features admin can keep an eye on:
Total number of users per day, month, year, or quarter.

How many average subscribers per day, month, year, or quarter do you have?

Average time users spend viewing the case studies.

Or what is the average time to view the article section?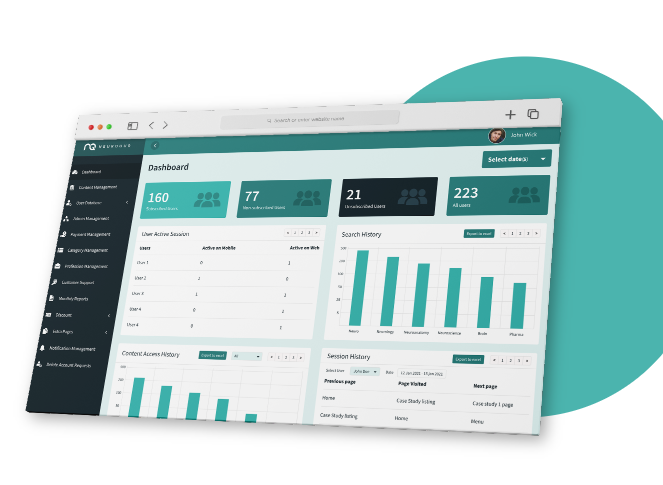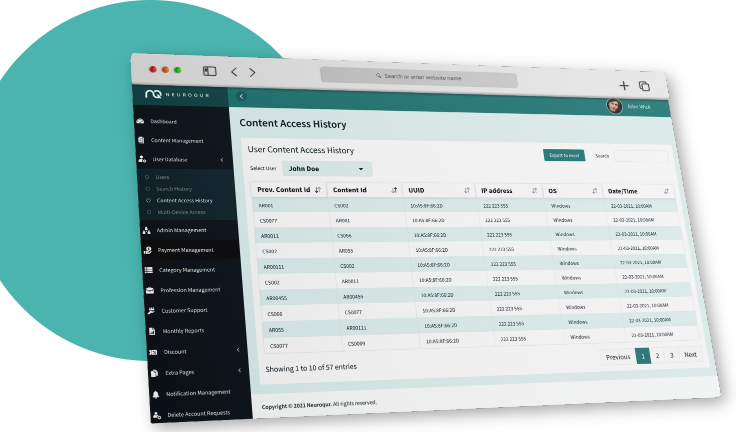 Efficient Content Management:
From adding the content information to updating the latest advancements or deleting the content from one place, Admin will handle all the related operations.

Moreover, the admin can add relevant tags and images and set the content's availability status.
User's database access is provided to the admin to prevent issues like security breaches, unauthorized content access, and account updation.
Total number of users registered with the app and guest users visiting the app.

Search history to understand their interests.

Content access history of the user.

List of users accessing the content from multiple devices. A single subscription can lead you to enjoy content access from two mobile devices and one computer.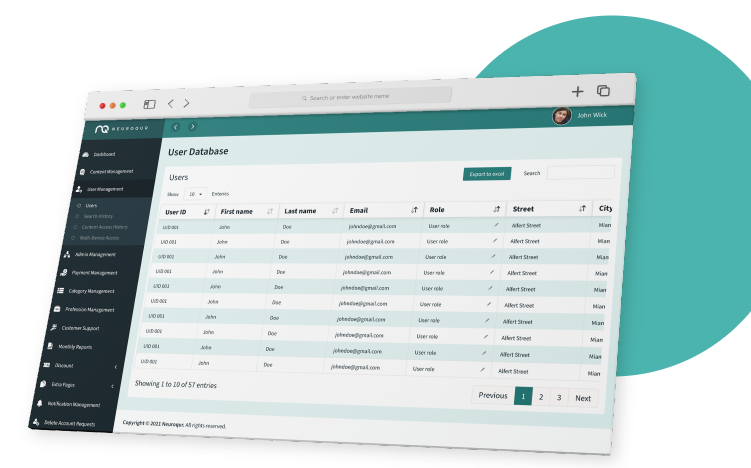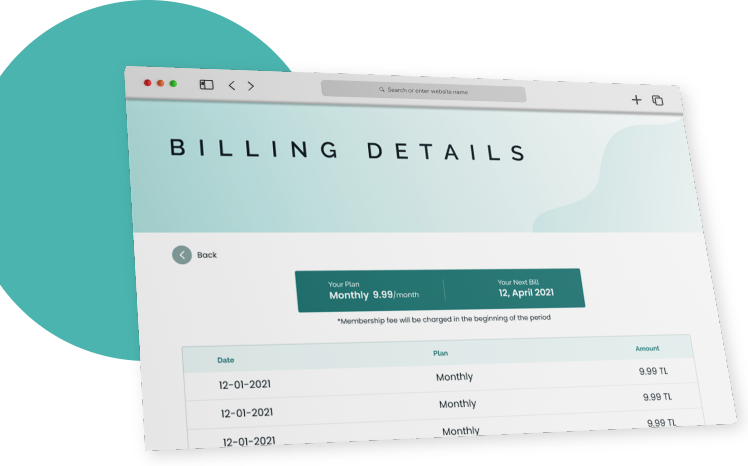 Admin will be responsible for setting the prices of subscriptions.

Final prices will vary according to the user's profession and the content categories he will select.
Our Final Product: Revolutionizing The Research Process
We delivered, NeuroQur, a centralized hub to enhance interventional Neurology expertise in fellows and practicing physicians through case studies. Our mavens designed a simple and intuitive app that offers relevant and up-to-date information from a trusted source, saving you time and effort.
With greater control over the research data, students, medical professionals, and research associates can leverage this application to access top-notch case studies for practical exposure and research articles to strengthen their hypothesis statements and complete lengthy assignments on time.
At CodesOrbit we are well aware that the customer's world is constantly changing. Therefore, we continue to challenge ourselves to push the boundaries of development. What we assure is that the technology we use to develop your digital signature will not just meet the industry standards but, it might just go on to create a new benchmark.