Helping You Manage Your Business Better



Efficient HR operations are the backbone of a successful business. The entire process runs like a well-oiled machine when streamlined by cutting- edge technology, from recruitment to compliance, benefits, and beyond. On the flip side, the absence of such systems can result in a tiresome ordeal, leaving employees and management alike bogged down in cumbersome tasks and unnecessary complexities.
With the widespread adoption of technology in various departments, HR managers can now ease their burdens and enjoy a stress-free work environment that allows them to concentrate on core responsibilities. Yet, despite the benefits, only 16% of businesses use technology to monitor employee progress and engagement.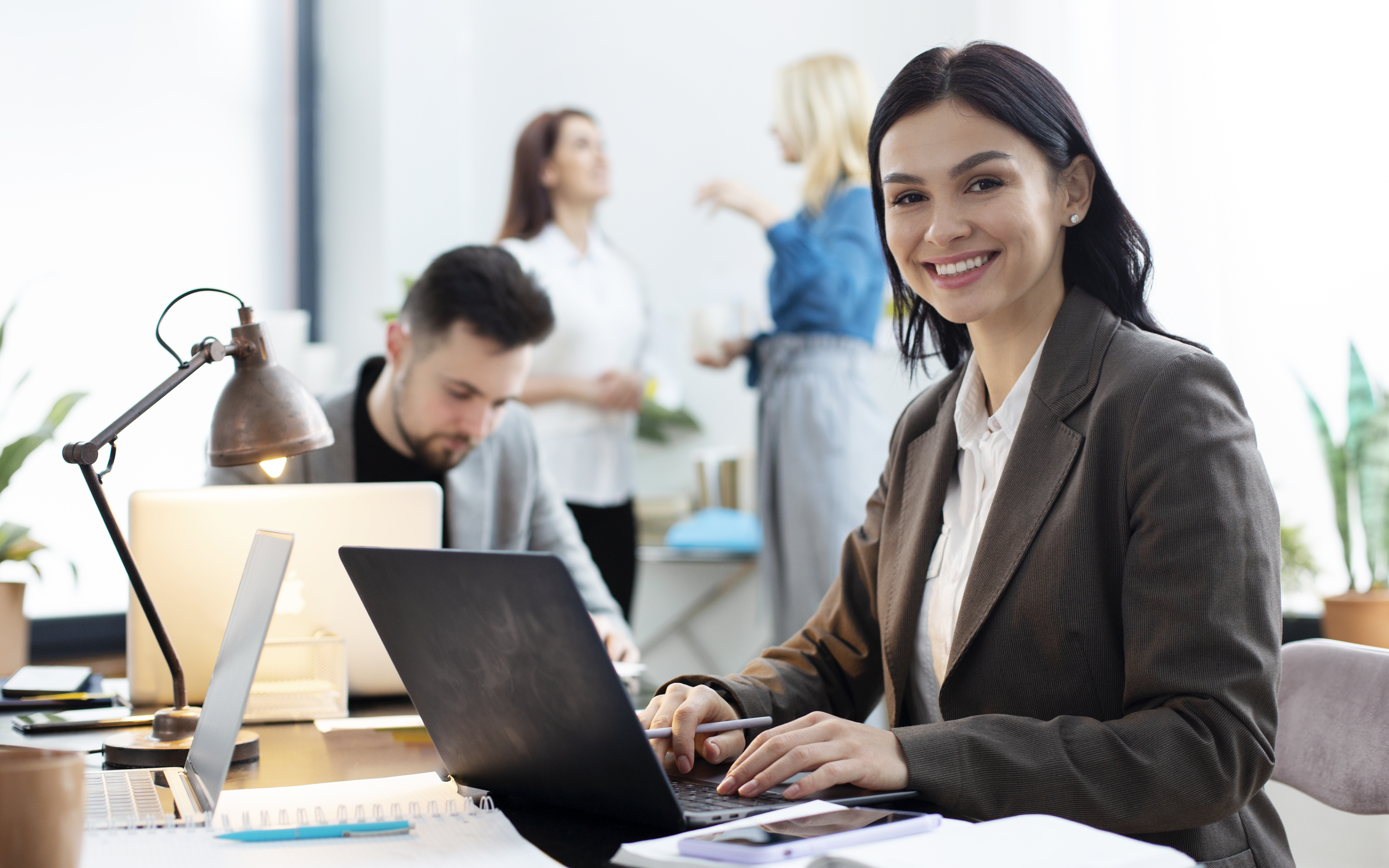 Say Goodbye to the Burdens of Traditional HR With An Ultimate Solution
Presenting you MyHR, the ultimate solution for optimizing your HR management and liberating valuable time and resources. MyHR eliminates the tedium, time consumption, and expense of traditional human resources management, such as manual data entry and paper-based attendance tracking.

"More than 70% of companies surveyed in Sierra Cedar's research had deployed at least one cloud-based HR application."
Say farewell to exhausting manual tasks and greet digital attendance and other HR-related functions, all from one convenient location. Why waste your precious time and energy when MyHR can take care of it all for you? Keep your attention on what really matters: expanding your business.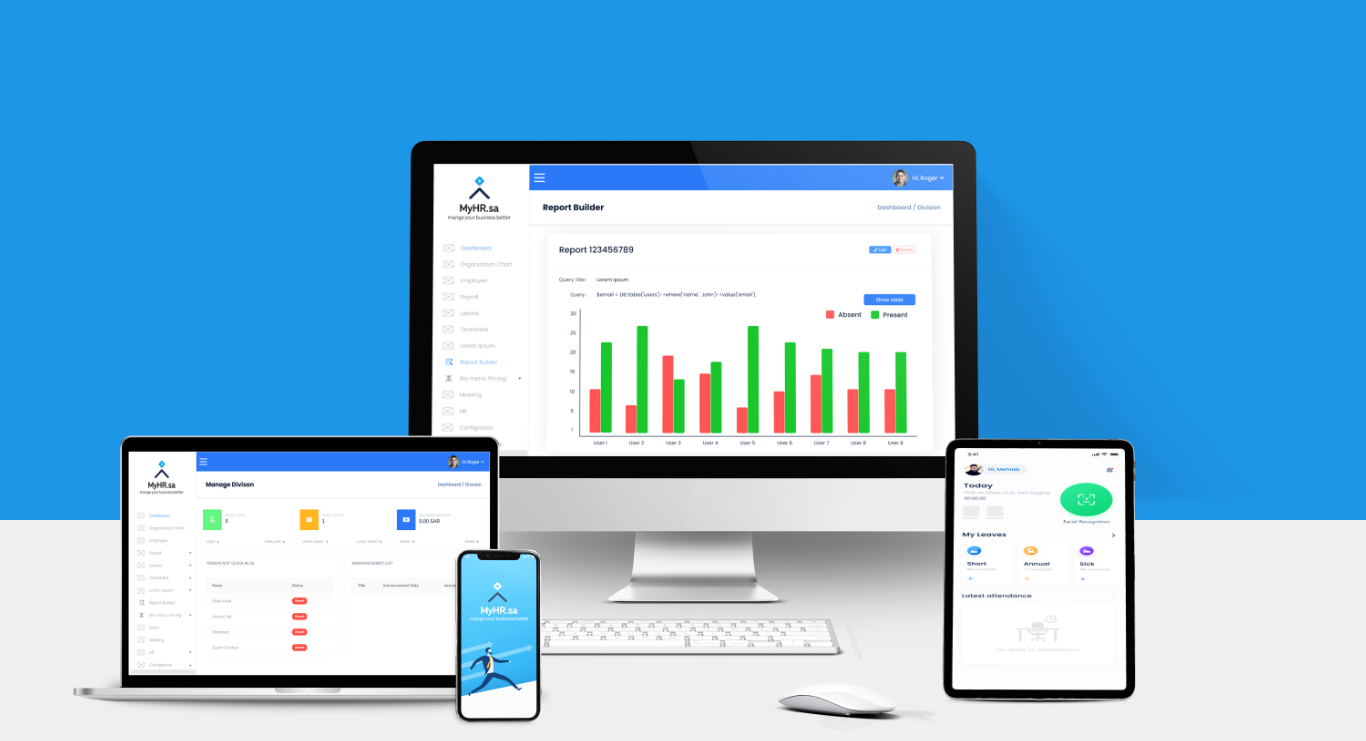 Efficiently manage employee vacations and official holidays with an in-built user-friendly vacation management system. Using the platform, time off requests and approvals are smoother, with fewer errors and greater transparency.

Maximize employee attendance and minimize errors with our cutting-edge facial recognition technology. Our AI-assisted attendance system accurately tracks employee attendance without requiring physical contact.

Effortlessly manage tasks, meetings, appraisals, and employee feedback with our integrated task management system. From generating tickets to assigning tasks and tracking employee performance, all in one central location.

Reduce human error and ensure timely and accurate payment of salaries with our automated payroll management system. Our software handles all the calculations and deductions, freeing up your HR team to focus on more important tasks.

Take control of your enterprise with our customizable and automated workflow management system. Our organization setting module allows for seamless collaboration and approval processes between management. Means less confusion and increased efficiency.

Transform your HR department with our comprehensive and user-friendly HR management features. Our smart notifications, configurable forms, and built-in reports save valuable time and resources, enabling your HR team to focus on strategic planning.
Thinking To Avail Of These Incredible Features?
MyHr.sa offers a variety of options to leverage these stellar features. You can choose the model that best suits your business to enjoy it to the fullest.
Our Final Product: Streamline Your HR Management Today!
We developed MyHr, an intuitive & flawless application that helps businesses streamline their workflows and eliminates all of the tedious, time-consuming, and costly tasks associated with traditional HR administration.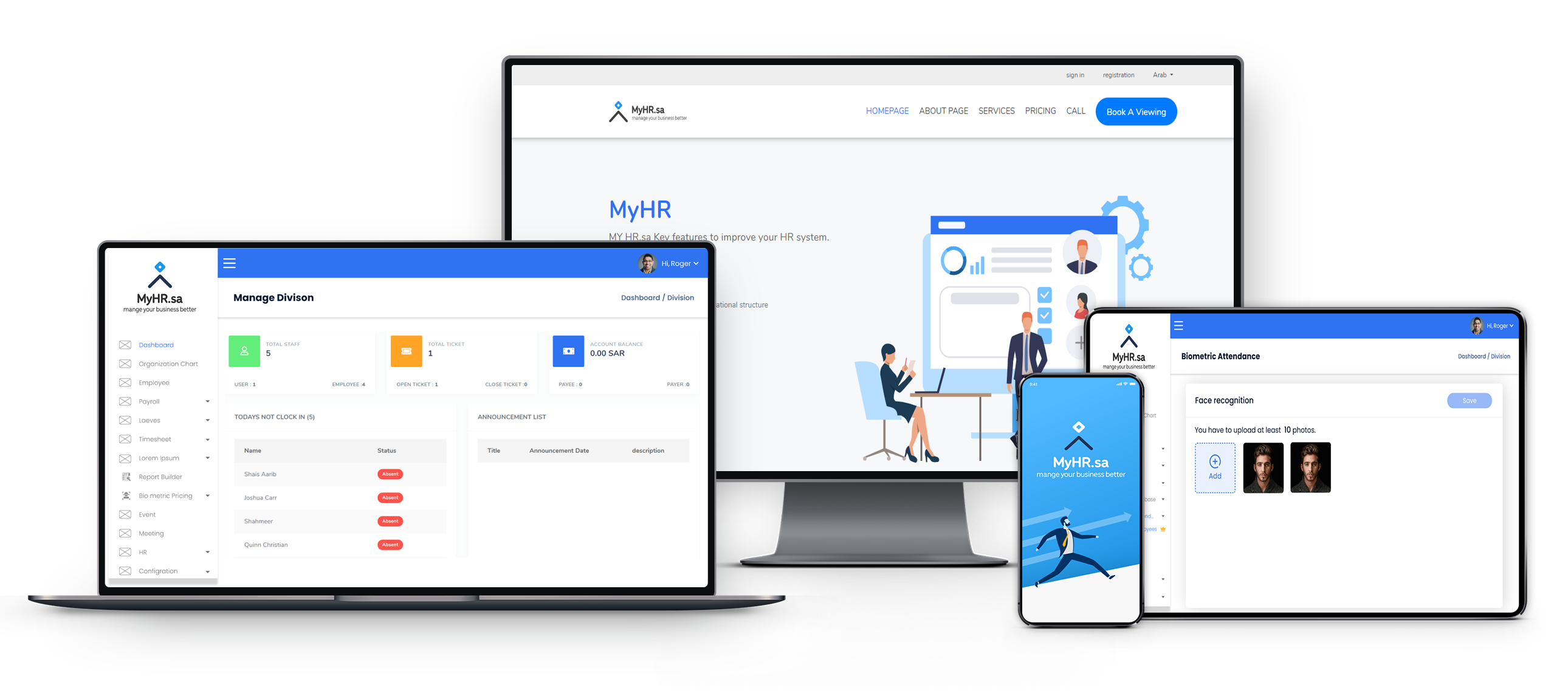 It is a one-stop solution for all your human resource and management needs. From error-free automated attendance to granular reports for informed decisions to providing a smooth communication channel between employees and management, It is the perfect solution for time-saving.
At CodesOrbit we are well aware that the customer's world is constantly changing. Therefore, we continue to challenge ourselves to push the boundaries of development. What we assure is that the technology we use to develop your digital signature will not just meet the industry standards but, it might just go on to create a new benchmark.