HIA Home: One Stop For All Your Home Maintenance Needs.
Ever Wondered how to keep your home in top shape? Meet HIA Home, the go-to Mobile App for all things home maintenance!
Get personalized maintenance reminders, expert tips, and product suggestions – all tailored to your home's needs. With HIA Home, protect your greatest investment: Your Home!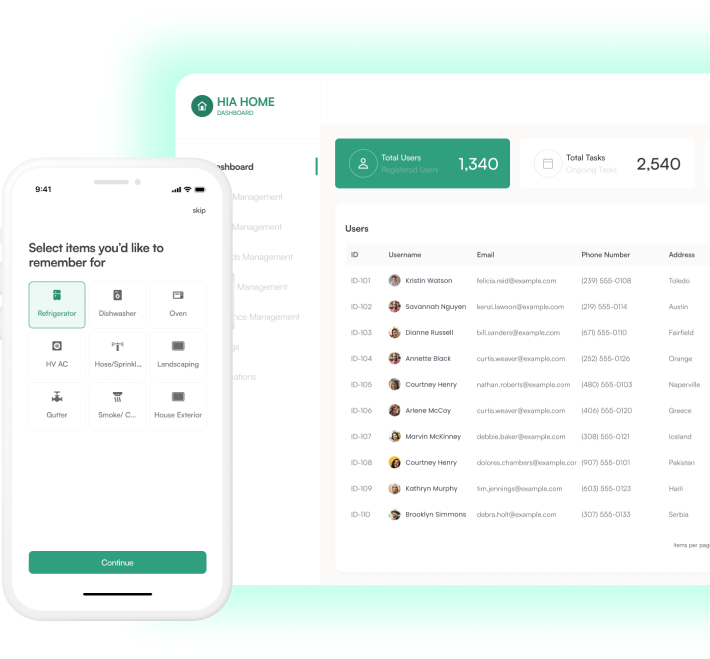 Our client was a team of homeowners who understood the value of home maintenance on a routine basis but struggled to find an easy solution to keep track of what needed to be done at their homes.
That's where CodesOrbit, the leading web, and Mobile App development company, came in and put forth our team's expertise to tackle the core issue of home maintenance from one place while bringing the client's idea to life!
Keeping in mind the client's vision and leveraging the expertise of our proficient developers, we teamed up and made HIA Home! An intuitive mobile application that provides reliable and high-quality home maintenance solutions. From DIY enthusiasts to regular homeowners, the app is designed for everyone, offering personalized reminders, suggestions, and expert support!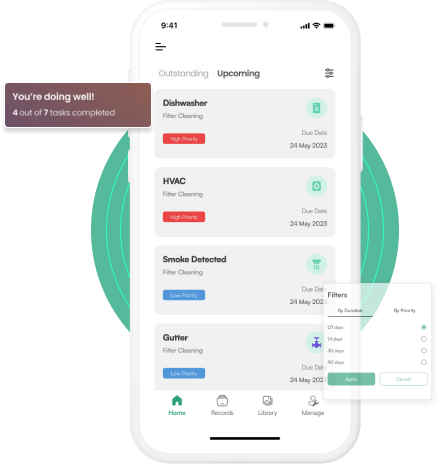 Our Approach: Making Home Maintenance
Easy With One App!
In addition to making home maintenance super easy and smooth, our team ensures that this app makes you feel confident and capable when it comes to taking care of your home.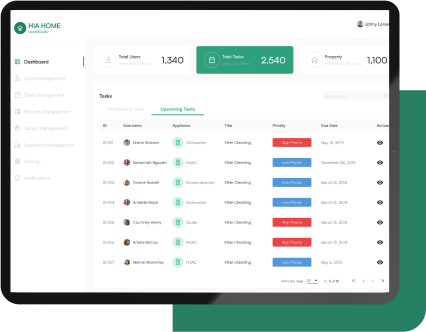 HIA Home's Features: Your Key to Stress-
Free Home Care
Say goodbye to the hassle of juggling maintenance tasks and keeping records. With our app, you're equipped with the tools and knowledge you need for a worry-free home.
HIA Home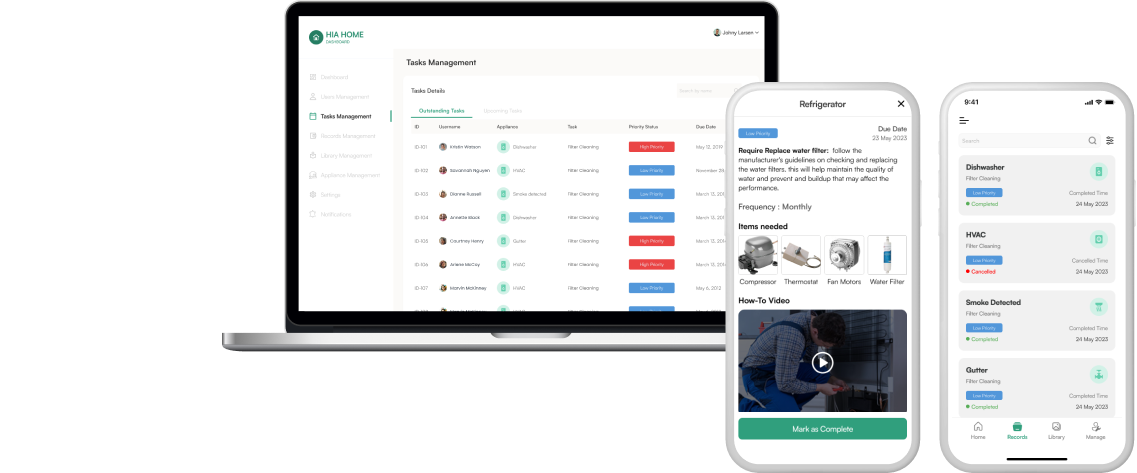 Technology


Tools

Programming Language

Technology

Programming Language


Tools
Protect Your Biggest Investment with Our Breakthrough App
HIA Home empowers you to protect your home's value, safety, and comfort. Invest in routine maintenance for a secure and lasting home.