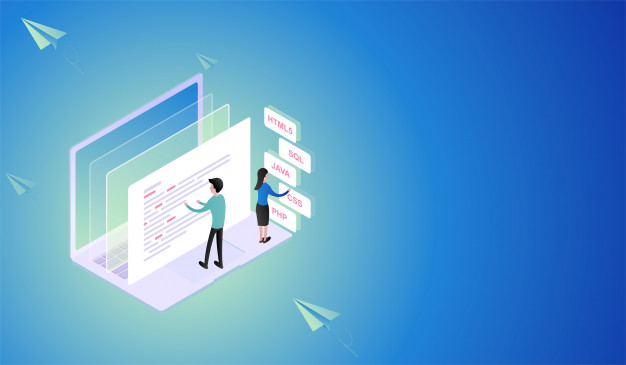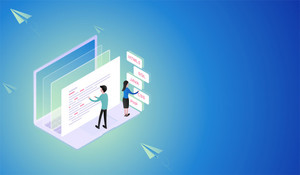 Technology seems like one word, but when you try to get into it, it has more than you see on the top. Building a mobile application for a business is not something that comes as a cherry on top of the cake. Developers who understand the drill and experience will always be very quick in telling about which technology is suitable for a certain idea.
However, technology is not something that stays constant. It is like a variable that is changing over time. So, to decide the suitability for developing a certain application might not work as your previous experience. Here, we will discuss the technology stack you should choose for your next product.
Right now, if we are going to drill down. We can categorize these technologies into two. One is front end developer and back end developer.
Steps tech stack for the web application
The core mission is to get it all right. So, we recommend you to go simple and agile. When you break down the tasks into small ones, they are more easy and amazing to handle.
Choose a method that benefits both customers and the company
Think about all your requirements
Choose open-source platforms as they are more supportive
Go for long term trends & support systems
Find out expert resources for it.
So, if you are starting over a new project you might need to ensure that you are going in the right direction. So, here are some of the most common and best technologies with their brief information. You can get the idea and choose them for your project as per the choice. We are here just to help you with a little guide on the technologies you can use and also they are going perfectly with the latest trends in web application projects.
So, let's begin with the details and you can further decide your game to top the industry with your expertise in any of it.
1. Technologies to prefer for front end
The front end is the main part especially to invite your customers and convince them to stay or purchase from you. So, it has to be responsive, complete look, and style along with eye-appealing and inviting effects on the customers.·
  Vue.Js: It is an open-source platform for javascript and for creating amazing web interfaces to appeal to the eyes of your visitors.
React: It is one of the most widely used libraries in the world for front-end development. It allows you to place HTML code inside JavaScript and it works with Virtual DOM.
Angular: It is another platform and known for its fast speed to set up it.
2. Technologies to prefer for the back end
Along with the front-end, you will be simultaneously working on the back-end too. As a company that offers the services has to take it along. So, here are some of the technologies to go for and develop the best back-end for the customers and surprise them with security and quality.
PHP: It is one of the platforms that come in handy to many developers. Easy to learn and most importantly, gives you amazing satisfaction with both quality and security.
Node js: this platform is usually used at the enterprise level. They demand more security and also javascript is a dynamic language that makes things easy.
Java: Java is a vast language that might take some time in learning, but once you get started with it. You can dig up more and more and develop the back-end considering the requirements of the client.
.Net: It is used for creating and managing the presentation or UI layer (Front End). However, if you use it with VB.net, you can offer a complete web application structure on-demand.
3. Technologies for Mobile app
The new digital world is keeping us stuck with our phones all the time. So, along with a web app, you probably need mobile app development too. So, when you are hiring developers for the company or even for any other project, you must look for a variety of technology options before going for one. And also keep your client's requirements at the top of the head to get things right and precise.
But before you choose the technology. Remember, mobile apps are of two types and they are as follows.
Hybrid app:
Hybrid apps are developed by combining the elements of both native and web applications. Once on the phone, they can be utilized fully as per the phone's permission and can be used on multiple devices.
Native app:
It is the app that is solely developed for the platform or the device.
Therefore, before you search for technology. You might need to be sure about these requirements of the business and app. So, think more openly about the platforms by keeping the audience of the project in mind.
Java
IDE is used along with the java language to build the mobile application. They are specifically for android and so the Android studio is used for their development.
Ionic
Ionic is an HTML5 mobile app development framework targeted and mainly for hybrid apps development. It is one of the best for cross-platform.
Swift
LinkedIn is one of the biggest examples that is built in the swift. So, if you are about to start a project like that, you can go for swift.
React native
If you want faster app development. You need to have a knowledge of javascript and further react-native, to begin with, it.
We are entering into a smarter world. Every other business is going online and people have brilliant ideas for modern solutions to the recent problems. And as a reference, every other idea needs a web and mobile application. So, as a web Development Company, codesorbit is making it possible for you and on top of that they maintain a high-profile team of developers. Therefore, just contact us and let us help you with your new project by taking you through it smoothly.