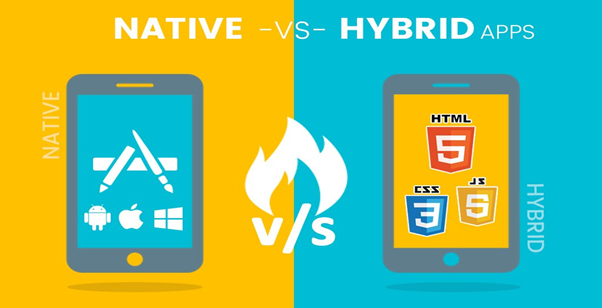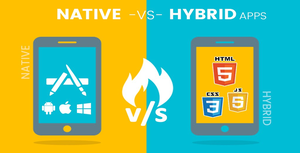 The mobile application is the essential need of every business right now. Companies are now moving on to mobile applications. Regardless of the purpose of your business, you need to target the specific market and they are all mostly found on mobile phones. However, the question here is which approach to follow. Application development has many different ways. Yes, it can be about the suitability of a business.
Moreover, there are three main approaches to building a business app:
Web application
Native
Hybrid
Now, it depends on the objectives of your business and the goals you are trying to achieve for the growth of the business. So, codes orbit has brought you the details to help you decide if you are moving in the right direction or not. Any business needs to understand its objectives and how the application can benefit them in the long run. So, here is a brief description of the approaches of app development including web app development to help you understand your business demands and needs to get the most out of your business plan.
What is web app development?
If your business requires you to spread the message around the world or to showcase something particular to the client, it is useful. Web apps don't take storage on the device and are easily available on browsers. However, they are usually unclear compared to the other mobile apps and a proper full-fledged website. So, most people are now opposing this approach to app development.
Difference between Native App and Hybrid app – Which one is for you?
It brings us to the Native app and hybrid app. So, let's see what are their advantages and disadvantages. Moreover, how you can make these two approaches friendly and beneficial for your business. If you lack the basic information on the topic, you may not be able to decide what to choose.
So, if you are at the stage of business where you need to figure out if the native app is best or hybrid, Codes orbit can help you with it. First of all, we can learn how each is developed and the purpose of each approach to application development.
What are the Native Apps?
Native apps have few restrictions as they are for a specific environment and platforms. So, if you are building an application for iOS, Android, and blackberry – the native app can be used. Well, it is not just about it. It has more to the conditions when it comes to development.
The native app will only work on a specific type of operating system.
So, the developer will need to build different versions for different systems.
Languages that are used to write native apps are:
Android: Java
Windows: C#
iOS: Swift and Objective-C
Everything constructed for the app from design to the visual effects and data varies from the operating system.
Native apps can access the features in the mobile phone, i.e. microphone, camera, location detection, and others.
Famous native Applications
If you want some of the common examples of native apps, we have a few of them that might help you understand the native app better.
Ø Pokémon Go
Ø Waze
Ø  Twitter
Advantages of Native App development
o   Data protection
Native applications are much easier when it comes to implementing specific security for them.
o   Comprehension
Developers are well aware of the technologies including the strengths and weaknesses, so it makes it easy to derive desired results.
o   Better Performance
As the name suggests, the application will be built in a native environment. So, it is quite obvious that it will perform better.
o   Customer Experience
The better performance gives you a better customer experience too.
o   Overall Functionality
Native apps do not require any extra plugins and tools to function completely.
Disadvantages of the Native Apps
o   Distributed codebase
Due to some limitations in the features, the app can be abandoned in the apple store while android versions will be receiving all the updates.
o   Time and money consuming
It doubles the amount of work which makes it more time and budget consuming because two apps are separately built for iOS and Android.
You might have already guessed that hybrid apps are developed for multiple platforms. So, only one app is enough to function on all the devices either iOS, Android or blackberry.
They are a combination of both web apps and native apps.
CSS, HTML5, and JavaScript are the main languages to develop hybrid apps.
Simple web applications are put into the native cell and then connected to the hardware of the device.
Technologies used for Hybrid apps:
React native
Xamarin
Ionic
Advantages of Hybrid app development
o   Lower Cost
Developing one app to work on all the platforms is easier and reduces the budget as you won't need different experts for specific expertise.
o   Single codebase
No need for a separate codebase for different operating systems.
o   Easy to build and test
The code is created once and no need to test it multiple times for different platforms.
o   Easy to maintain
Both changes and any improvements are managed simultaneously for all the platforms.
o   Faster delivery time
Smaller the team better the performance. So, it will take less time in delivering the final results.
Disadvantages of Hybrid app Development
o   Restricted efficiency
To reach the particular functions of the device, it will require plugins.
o   Internet Connection
Some functions may not work without an internet connection.
Cost estimation of Native and hybrid app development
The cost and the budget is the main factor of development. Well if you compare the prices of both, the native app development may vary from $5000 to $250,000. And it depends on the requirements of the business and app. However, hybrid app development can cost around $4800 to 100,000. It also varies as per the requirements of the app.
In conclusion, it is all about the strategies of the business and nature of the app. you can decide it by considering the business value, functionality and audience. However, either you need a native app or a hybrid app, Codes orbit has the best team of developers to fulfil your business demands. For further details, you can always contact the team without any hassles.