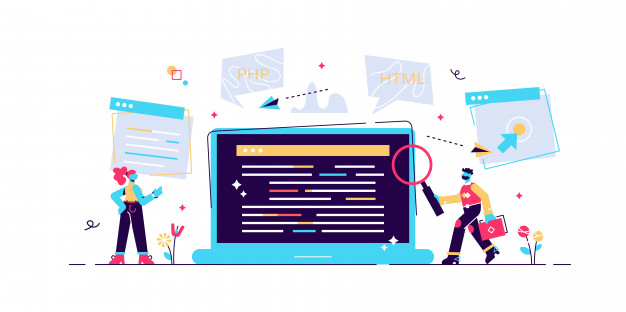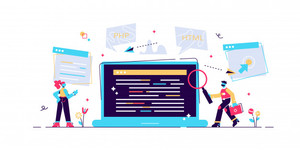 Let's agree to the fact that you will need a developer if you want to streamline the business operations. But yes, that also seems scary at many levels. For any company, a developer is like a game-changing element of it. If it is strong and compatible, you can be at the top of the market. However, investment is the real pain. Then again, we are living in a digital world and problem-solving is the most important skill of this era. So, let's solve a problem rather than complaining about it.
Yes, offshore development company. You might be thinking about how an offshore company can be helped? It is not going to be painless but less expensive than having a full potential developer in your team. If you are looking for a resource, codes orbit is one of the top development companies in Pakistan.
We understand the dynamics of business and understand that investing in the office and giving it full time can be a pain and quite challenging. So, as an offshore development country, we tend to offer you the services according to your needs and requirements.
Advantages of offshore software Development Company in Pakistan
Every country has different rates and a pool of talent. You must look for the one that fits the following benefits:
Cost-effective
Lower expenses on the operations
Collaboration
Understanding of the requirements
When you work with the codes orbit, you will get the best people to be a part of your team. Have the resource for the time you need them. You can move on to the next resource without feeling guilty about losing a resource. Hire a team for a single project, pay them according to it and you are done.
Now, there is also a painful part of choosing an offshore software development country. Asia and Europe are right now at the top while working in the offshore sector. It takes less investment and provides you with talented resources. The main benefit of working with another company is multiple ideas for it. Just keep in mind that the times' zone and the language barrier can be a difficult part of it. But there is also an advantage to it. English is the international speaking language, so you might get to communicate well due to it.
Why is outsourcing offshore good for your business?
Many people have that thought when they try to work with offshore companies. They have doubts if the person sitting behind the screen is authentic or not. Then, we also have concerns regarding the quality of work. Well, there are multiple benefits to outsourcing your software development work offshore.
Cost Saving
Time and resource flexibility
Talented software professionals
Cost-saving
Time efficiency
How does outsourcing software development work?
You are living in a digital era, so reaching out to the source is no problem. Platforms like LinkedIn and other similar sources are providing all the details including the profiles of offshore development companies. All you need to do is to search out for a suitable offshore company. The one with a team of brilliant software developers has an impressive portfolio and people are already approving them to be the best offshore company to work with. So, find the best offshore company from the talented pool of Pakistan.
A simple way to reach out to the talent is:
Search through LinkedIn
Contact people who are already working in this domain
Set the price
Make a little investment in the beginning with small tasks
Develop the bonding
You have the best talent working with you
Now, the more you know about offshore companies, the better. Know about the common norms they carry within the organization and how they achieve their targets for the client's satisfaction.
Common offshore practices
Understating the requirements and staying in touch for constant feedback is necessary for any company and developer. Offshore development in Pakistan is also at the peak as it has the most amazing and talented group of people working for them. Some of the common and best practices of an offshore software development company in Pakistan and codes orbit are as follows.
1.    Communication strategies
Communication is the most important part of the project. You must make the developer understand your requirements fully. Moreover, you need to stay in touch with them throughout the project, so if anything needs extra attention or sudden changes, you won't have to waste time or resources. We use tools to stay in touch and updated with the information, requirements, and changes.
The strategies are clear. You can schedule the task to different resources and keep all of them in a loop through a single software and communicate to them daily.
2.    Project management
Project management may seem easy offshore, but it has its challenges too. If you are looking to develop the best team, you will need to understand their needs too. Managing deadlines, scheduling work according to the behavior of the team and developers and making them feel comfortable for putting up their ideas too.
All of these things are important aspects of project management. Codes orbit has a management team that collaborates with developers and has a control check over the work and its deadlines are managed smartly with the ultimate efficiency that is required by the client or if it is the demand of the project.
3.    The methodology of software development
One more thing that needs proper management while working with an offshore company is project management. One must have the right tools and resources to manage it. So, following a proper methodology will help you keep track of the process. Codes orbit follows the agile methodology to help the team of developers in catering to the needs of the customer according to their demands and be on time for all the alterations and changes if required. It is a popular method, and having no methodology can be a big red flag for productivity and efficiency.
4.    Customer relationships
Customer relationships are another important part. Communication strategies can bring the client, but you will need planning and credibility to keep them for a long time. Agile methods help in building better relationships too. You are constantly in touch and this time helps you build great partnerships. The partnership is another approach to maintain long-term and credible relationships with the client.
Overall, offshore software development in Pakistan is now increasing and people prefer working at their own pace rather than following tight schedules. So, codes orbit is also just a little contribution to the industry.
Services you can acquire with Codes orbit
Our main domain is software development and anyone who is looking for the top and best developers with a passion of coding should contact us. We have a brilliant team that works around the clock to achieve the requirements given by the client. We understand common offshore practices and are growing in a better direction every day and every minute is precious for us. The main objective is only to help you with the complex development process providing easy and innovative solutions.
Build a solid mobile app for your new venture
Get your website ready with user-friendly designs
Front-end & back-end, both are in the hands of brilliant designers and     developers
A team with a passion for coding and logic
The testing phase is implemented until the end to ensure the quality
Grow your business with real-time reports from competitors of your business
In short, you can get the most innovative solutions for your amazing idea of business either new or existing. We are here to be the help in your success.
Conclusion
One thing that may differ is offshore software development rates by country. Right now Asian countries including Pakistan are one of the countries with the lowest rates. So, if you are looking for a team of brilliant people and developers with exceptional talent, codes orbit has the individuals with all the expertise that you need.
Our pricing rates are market competitive and results of the development are exceptional in every case. All you need is to contact the company that is offering offshore services, do your research and get the work done when needed.
So, codes orbit can be a part of your team. Enjoy the best software development services to strive in the digital era. We have unique and innovative solutions for all kinds of business problems. So, let's rock the world of software together by easing the lifestyle of the world.