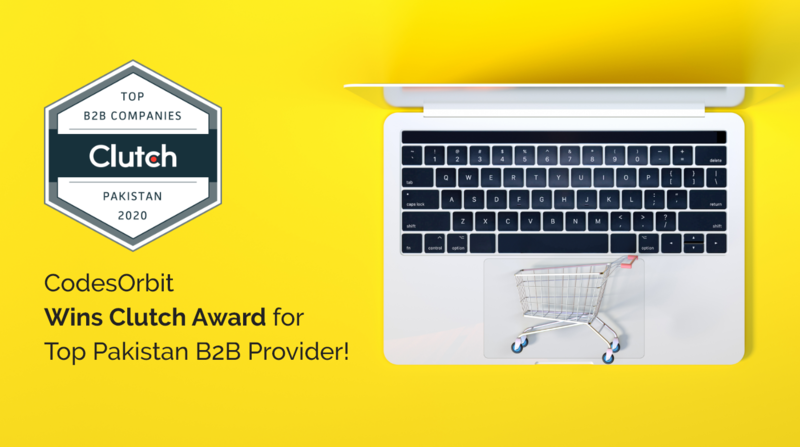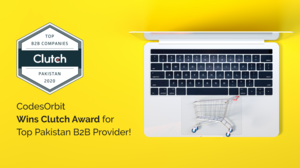 When you don't have the in house resources to build your SaaS product, outsourcing the project is typically the way to go.
Just like with most things, outsourcing is easier said than done. While it's meant to take a load off your shoulders, you're burdened with a vetting process that demands your time and attention. Pricing, portfolios, and tech stacks are all important things to consider.
Selecting the right provider is critical when your time and money are at stake, and Clutch can help. Clutch is a B2B ratings and reviews platform that guides the outsourcing process by narrowing down your partners.
We're proud to declare as the top B2B provider in Pakistan and we've accumulated several 5-star reviews on Clutch. These reviews all testify to our expansive skills and our undeniable ability to deliver.
We're even more thrilled to announce that Clutch just recognized CodesOrbit for being a top B2B provider in Pakistan!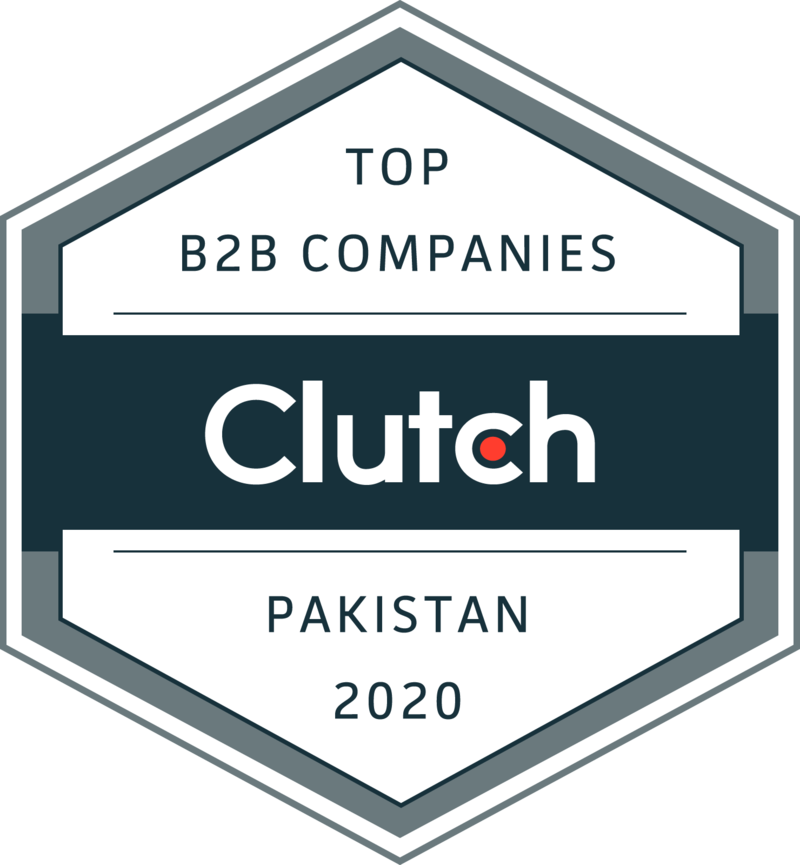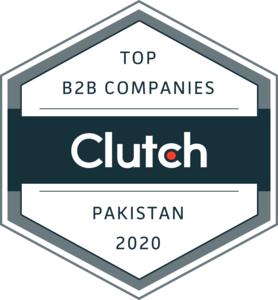 This is a really, really big deal. As you might already know, software development is a saturated industry, particularly in Pakistan. We competed with hundreds of other providers and came out on top!
To celebrate, we wanted to highlight a recent review we collected.
In this ongoing project, we've developed a mobile app that allows for taking and editing high-quality photos. We spearheaded the project from start to beta testing. Our client has been more than pleased with our work.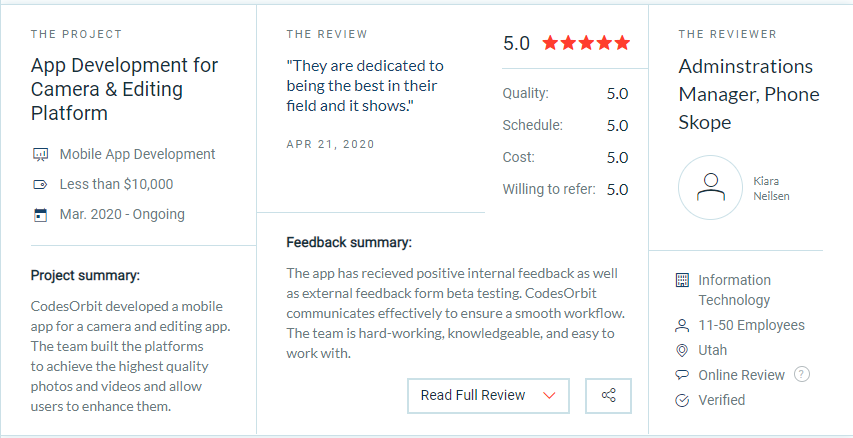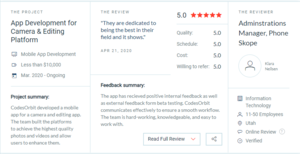 Customer satisfaction is of utmost importance, so receiving such radiant feedback is always amazing.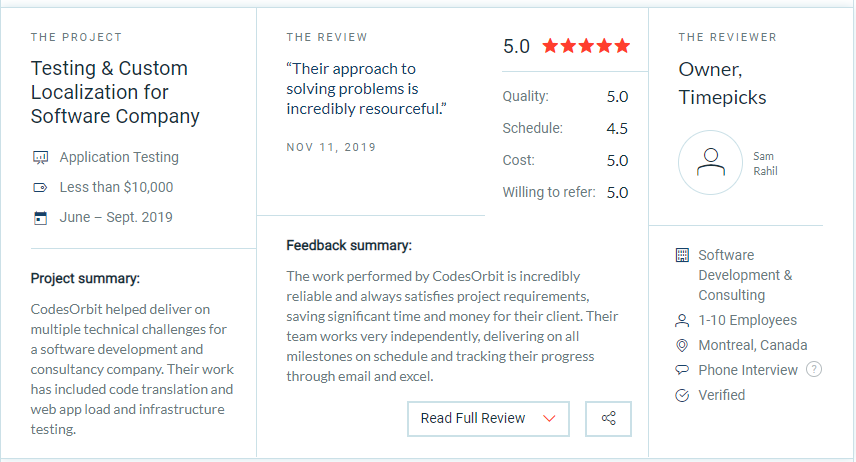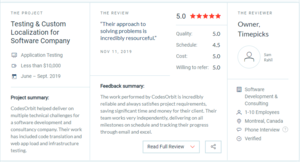 Our founder, Fahad Shaikh, chimes in that "The journey with a clutch has been always exciting. There isn't a day where we can't expect a new surprise or positive development. Thank you Clutch for this honour!" We all share the sentiment here at CodesOrbit. So what are you waiting for? Check out our other reviews or start a project with us today!